Expert Siding Contractor for Homes & Businesses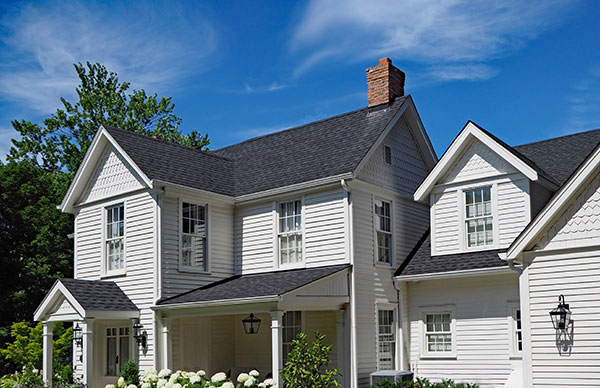 Your siding is important to the overall protection of your home or business. If you need new siding installed or your siding needs repair, count on BPR Commercial & Residential, LLC. We are an experienced siding contractor for residential and commercial projects of all types, including new-construction siding installation and replacement projects. Contact us today for a free quote!
Does Your Siding Need Repair or Replacement?
If your siding has cracks, holes or gaps between panels, or you see water damage, it may be time for new siding. If you're unsure, we can help. BPR will send out a qualified siding contractor to your property to assess your existing siding and evaluate whether we can repair it, or if replacement is the best option.
Types of Siding We Install
Vinyl: Due to its low cost and variety of styles and colors, vinyl is one of the most popular choices for homeowners in Kansas. It's a great option when replacing old siding.
Fiber Cement: Low-maintenance, fire-proof and insect-proof, fiber cement siding is a popular option for homeowners and businesses alike. It can be made to resemble wood, stucco, stone or brick, and it can be painted as well.
Metal: Often made to mimic wood, metal siding made from aluminum or steel is a great choice for owners who want to invest in a fire-resistant, insect-resistant and long-lasting siding material.
Wood: When you want the natural look only real wood can provide, wood siding may be the best choice for your property. Wood siding comes in a variety of wood species. It will need a quality stain/finish to waterproof your property's exterior.
Need a Great Siding Contractor? Request a Free Quote!
BPR Commercial & Residential has provided hundreds of property owners with beautiful siding installation. For all of your siding needs, contact our team. Call us at (785) 262-7776 or fill out the contact form to get started!