Commercial & Residential Remodeling Services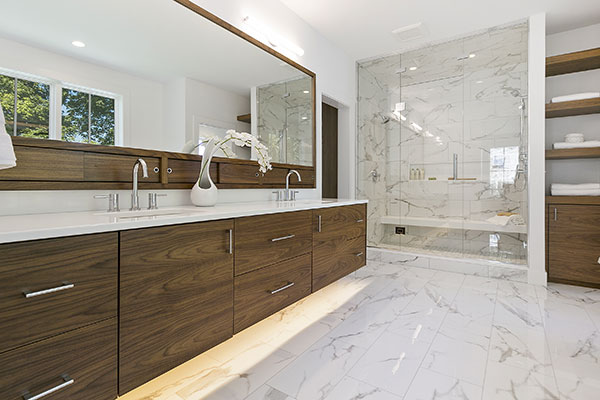 Are you ready to get started on your remodeling project? Get in touch with us for a free, no-obligation quote! BPR Commercial & Residential, LLC is a general contractor that specializes in design and construction for both commercial remodeling and residential remodeling jobs. We work with homeowners, property managers and other business owners to bring remodeling ideas to life.
We're Commercial Remodeling Experts
Do you need a complete tenant finish for your new commercial space? Or perhaps you need help with new flooring or countertops? Whatever your commercial remodeling needs may be, BPR can serve as your go-to contractor for every aspect of your remodel.
We're not just any remodeling company. With expertise in commercial construction, we can help you represent your brand through your brick-and-mortar location. We'll do everything from making sure you have the best paint colors for the job to designing the layout of your new space. In the end, you will have a professional space both your employees and your clients can enjoy, and your business can thrive in.
We Turn Residential Remodeling Dreams Into Reality
Our team of home remodeling specialists can take care of any remodeling project you have in mind. We have completed hundreds of residential remodeling jobs for homeowners and property managers, including projects such as:
Kitchen remodels
Bath remodels
Whole-home remodels
Custom designer walk-in showers
Tub-to-shower conversions
Bath vanities
Kitchen islands
Cabinets
Countertops
Flooring
Lighting
Plumbing
And more!
BPR will care for your home like it's our own. Our remodeling contractors will take the time to properly prepare the job site and keep your home clean throughout the project. When we're finished, we will leave you with a beautifully renovated home you can enjoy for years to come.
Ready to Renovate? Request a Free Quote!
BPR Commercial & Residential is available to listen to your remodeling needs and propose a professional plan and detailed quote at absolutely no obligation to you. Call us at (785) 262-7776 or fill out the form today!