Radon Mitigation Specialists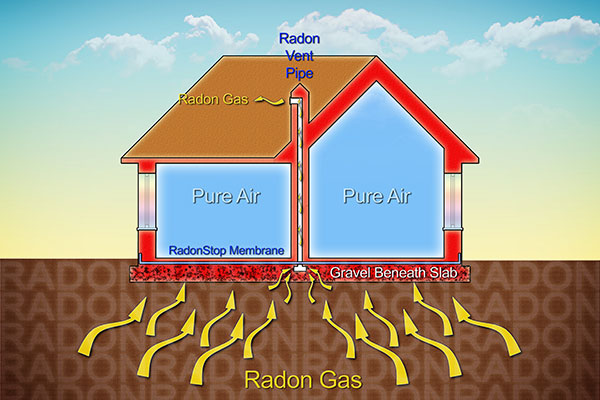 We provide professional radon mitigation services to homeowners and businesses in north-central Kansas. BPR Commercial & Residential, LLC can visit your property and use our industry-leading equipment to install a high-quality radon mitigation system for you, ensuring the safety of you and your loved ones. If you have reason to believe your property has excessive radon levels, get in touch with us right away for a free quote.
What Is Radon?
Radon is a harmful gas and natural carcinogen that is colorless, odorless and tasteless so, without professional assistance, you may not know your health is at risk until you or a loved one has already fallen ill. The gas is common in Kansas properties due to its natural occurrence in the local environment. Radon begins as uranium in the soil, rocks and groundwater. The uranium becomes radon gas as it breaks down.
High radon levels can make people very ill and cause lung cancer. In fact, it is the number two cause of lung cancer. When it rises into your property from the soil underneath, mitigation is needed to prevent health effects.
Contact Our Radon Specialists for a Free Quote
BPR is available to make sure your home or business is safe and free of elevated radon levels. For professional radon mitigation you can trust, contact us today. Call us at (785) 262-7776 or fill out the contact form to get started.